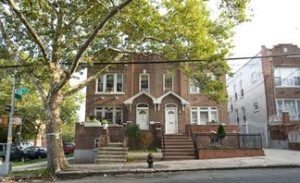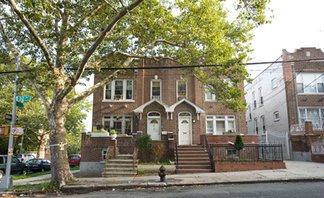 Living in New York City, with its high taxes that are part of the rents we pay, is becoming more difficult. Indeed, millions of city's residents who don't own a home here are now "rent burdened" and the problem has dramatically increased, a new report says.
Rent burdened means a renter pays a large part of his or her income for housing, say the authors of a new study. Indeed, since the turn of the century, it's become tougher and tougher for middle class people, in a city with an annual median household income of $41,000, to pay the rent, according to a Capital One and the NYU's Furman Center Moelis Institute for Affordable Housing Policy report, "the Cost of Renting in New York City."
So the number of New York City rent-burdened households has been rising. Today, the majority of city renting households are burdened, survey officials say.
"We know there is a great demand for, but short supply of, affordable housing. Essential members of our community, including teachers, police officers, nurses and firefighters, continue to be priced out of the city," says Laura Bailey, managing vice president, community development finance, Capital One, a lender for affordable housing projects.
Paying more than 30 percent of pre-tax income for housing, including utilities, qualifies as a rent burden, according to federal housing standards. And by that standard, half of city renters, some one million households, are burdened, according to the report.
"We have numbers going back to the 1970s. And this is the highest share of burden we have ever seen," adds Max Weselcouch, director of Moelis Institute for Affordable Housing Policy.
"Disproportionate rent," Bailey notes, "means people will have to eliminate other things from their budget."
The report cites several factors: Weak income growth, increasing demand for rental housing and slow growth in the middle income housing stock. The median residential rent rose in the city eleven percent between 2005 and 2012. However, renters who moved in this period on average paid 20 percent more.
Not enough affordable housing supply at a time of rising demand means rents skyrocket as costs, including higher real estate taxes, increase.
Most New Yorker renters, who had sluggish income growth in the period of the study, had to shell out more in rent. That's an old story. However, what's new, is that more middle-class professionals—-including for example firefighters, police officers and nurses—are having problems keeping pace with rising rents.
"As one example," the report noted, "a rookie firefighter married to a substitute teacher with one child in 2000 could have afforded more than 70 percent of available housing units. By 2007, however, the same family saw this share shrink to less than half, which remained unchanged in 2012."
The report also said, for a middle-income household of three, the percentage of affordable 2+ bedroom units has declined by 20 percent since 2000. "During the period of the study," Bailey adds, "New York City shifted from a minority to a majority rent burdened city."
The report also says rent went up significantly in four of the five boroughs—-with Manhattan leading the way with a 19 percent hike, but Staten Island recording a small decline—-in the period between 2005 and 2012. Survey officials said they didn't know why Staten Island bucked the trend.
What are the causes of the problem of people not being able to keep up with rents, a growing problem over decades?
Survey officials had few proposed solutions to the problem—–a problem of not enough housing supply that could slow up or drive down prices—-but they argued it is growing.
"What we're saying with the study," Bailey says, "is that this is an issue that needs more focus because it is an issue for those at the lower income scale, but it is also increasingly becoming an issue for moderate-income people."
I agree that high rents in New York City should be studied. However, there is another aspect that should also be considered. New York's antiquated housing price controls. The city has some of the longest running and strongest rent control laws.
Rent control is a price control imposed by the government. Price controls—-as many of us understand who lived through the Nixon administration wage and price control policies of the 1970s—-never work. They cause shortages. Who wants to build new housing if, as a builder, there would be limits on what you could charge?
I doubt there are many people who would enter a profession if they were told the following: "There is a limit on what you can make. When you reach a certain point, you can't earn more."
Who wants that kind of job?
And what builder wants that kind of limitation? An economist famously said that "rent controls do more damage to a city's housing stock than bombing."
This latest report on skyrocketing rents in New York City—rents that are often the result of ridiculous costs imposed by government—is another reason why the market should be freed. Builders should be encouraged to come to New York City. However, city agencies are "openly hostile" to new housing, according to Steve Malanga in the summer issue of "City Journal."
"Taxes and fees tied specifically to development—-many of them rare in other cities—also contribute to Gotham's sky high building costs," Malanga writes. He notes the costs of erecting a 15-story, multi-unit apartment building in the Bronx is nearly $20 higher for every square foot than in Chicago, $26 more than in Los Angeles and $55 more than in Dallas, according to Malanga.
If you're a builder, where do you want to risk your project? Dallas or New York? Is it any wonder that many builders want no part of New York? Yet greater production in anything means more choice. And that, ultimately, promotes lower prices.
Want lower rents?
It would help tremendously if the costs of conducting business here were lowered.